Greenland Australia
Greenland Australia is currently planning or developing an extensive diversified portfolio of residential and commercial properties valued at up to $2 billion. Current projects include 'Greenland Centre' in the Sydney CBD which will be one of Sydney's tallest towers standing at 235 metres. Other current projects include 'Omnia' in Potts Point, 'Lucent' in North Sydney, 'Leichhardt Green' in Leichhardt, 'nbh, lachlans line' in Macquarie Park and 'Park Sydney', Erskineville.

Visit us at www.greenlandaustralia.com.au
Abacus Finance
Established in 2004, Abacus Finance adheres to the brand philosophy of "Integrity, Quality, Focus and Reliance", providing high-quality loan services to corporate and individual customers. We aim to build a financial brand, trusted by Australian loan customers.
Headquartered in Sydney, Australia, Abacus Finance has a number of branches and offices in China and Australia, including Sydney, Melbourne, Canberra, Hong Kong, Shanghai, and Beijing. This enables us to provide you with more of an intimate quality service.
We are committed to achieving our vision, optimizing the customer experience, and working with outstanding industry partners to help our clients make decisions.
Visit us at www.abacusfinance.com.au
ABC World
Servicing Chinese high-net-worth individuals since 2000.专业服务澳洲移民19年.
Visit us at www.abcworld.com.au
ABC iMedia
Australia's most popular Chinese social media platform. 澳洲最大微信公众平台.
Follow us on Wechat 官方微信 ID: abcmedia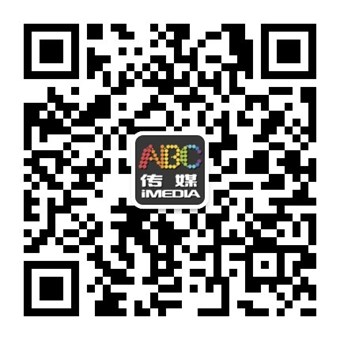 Metamosaic
Metamosaic helps businesses promote their brands and sell their products/services better through powerful creative media and 3D visualisation solutions as means of communication. Some of our services include architectural visualisation,  video & animation, virtual tour, augmented reality, digital imaging and communication art.
Our multi-disciplined and experienced Metamosaic's team has completed over 200 projects globally, from Dubai, Singapore to China and Australia, including high-profile projects such as Dubai Expo 2020, Muscat International Airport and KL-Singapore  High Speed Rail. 
"No matter what our client's needs, creative and solution-based services are at the heart of all that we do." 
Visit us at www.metamosaic.com
Miss Multiverse Australia
Miss Multiverse is a global model contest and Reality TV Show that brings together models from across the world to compete for the ultimate title of Miss Multiverse. Following the journeys of these models comes a Reality TV Show, I Am Multiverse. We distance ourselves from programs objectifying women by focusing on the full package; physically, mentally, education and emotionally. It is not a contest for the faint hearted. Miss Multiverse is the most adventurous beauty contest ever held. Cameras will follow the contestants' adventures and situations that unfold, revealing their strength, endurance, kindness, intellect, generosity and leadership qualities.
Visit us at https://australia.missmultiverse.com
China Cheongsam Association Aus Incorporated
China Cheongsam Association Aus Incorporated (CCAAI) is a non-profit organisation. Authorised by American Certification Institute Centre (ACIC) and China Modelling Industries Federation, Monica, the founder and president of CCAAI, is also the head of the Australian-based institute specialising in model training.
CCAAI aims at not only promoting the uniqueness of Chinese traditional costume culture within Australia, but also creating a cultural exchange platform between Australia and China.
Ladybird Gifts
"The last thing you do will influence the next thing your client does"
Best practice gifting is not just a "Bottle of Bubbly" decision.
Ladybird Gifts is an award winning Corporate Gift Consultancy and Gift Fulfilment Company, specialising in creating "thank you" strategies to secure and improve client loyalty, retention and referrals.
Our strength lies in our ability to personally relate to our clients and to help them successfully navigate the art of corporate gift-giving resulting in an increased return on investment (ROI).
Visit us at :   www.ladybirdgifts.com.au
LinkedIn : https://au.linkedin.com/in/gifthampers